The island of the big baby
The Grand Bé hotel takes its name from the eponymous island, located at the mouth of the Rance river and a few hundred metres from Saint-Malo. The Grand Bé is an uninhabited island where the famous writer born in Saint-Malo, François-René de Chateaubriand, is buried. Before his death, the writer had expressed his wish to be buried on the island of Grand Bé.
A commemorative plaque now overlooks this unique tomb: "A great French writer wanted to rest here, to hear only the sea and the wind, passing by, respect his last wish".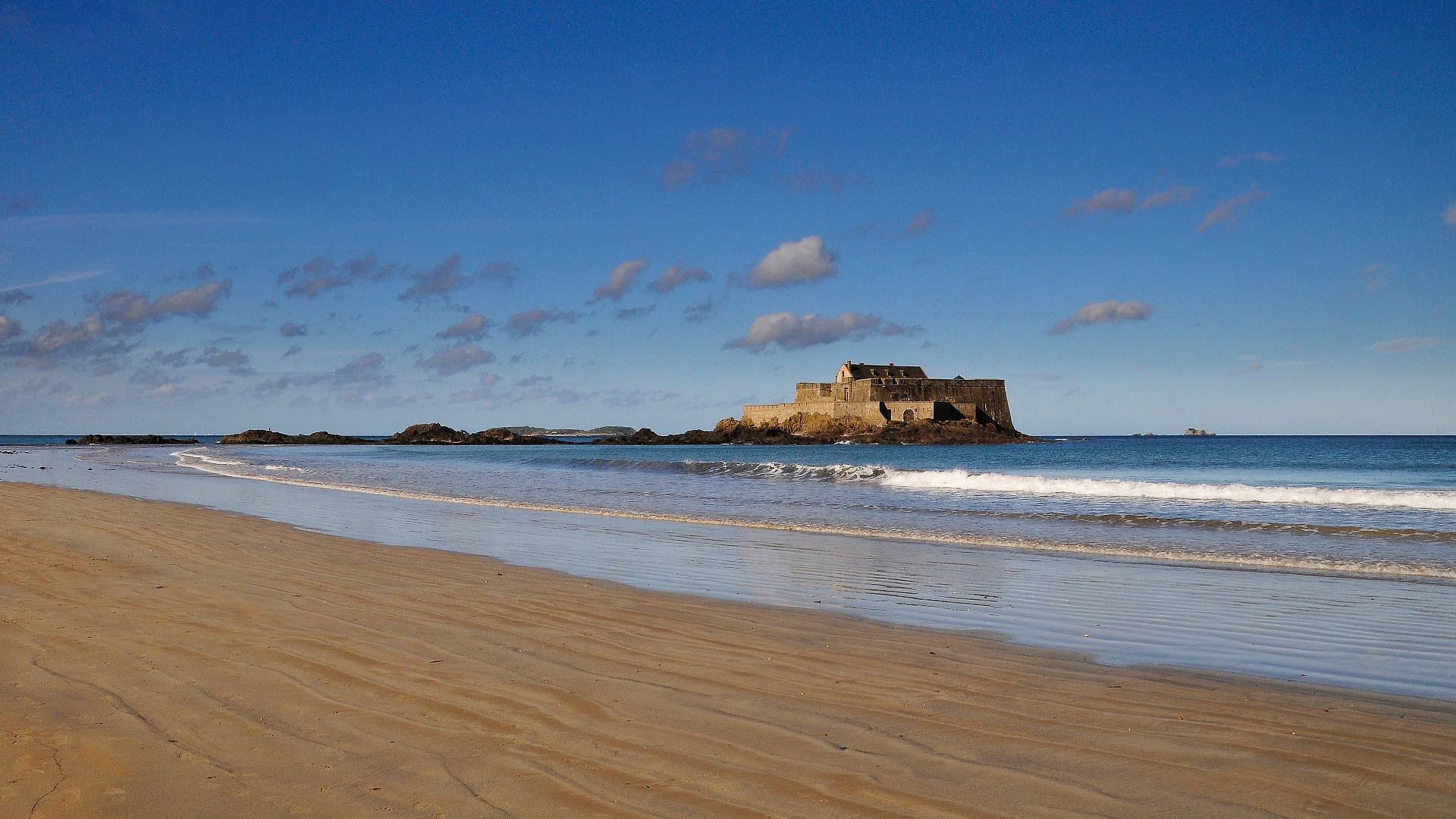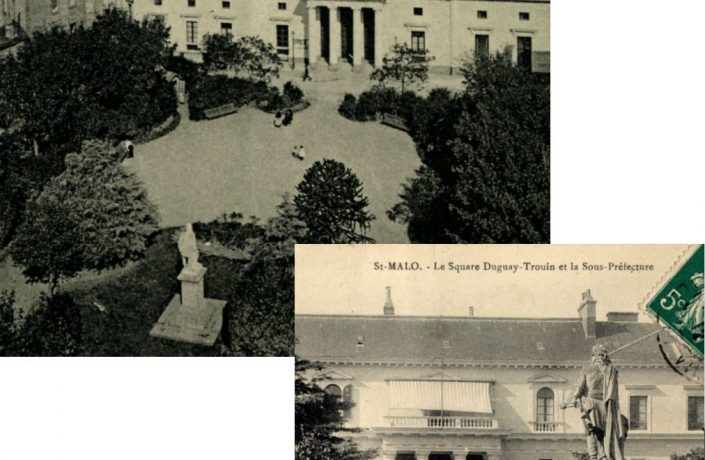 The Place des Frères Lamennais is now home to the Grand Bé Hotel, a new chapter in its history. This square, formerly known as Duguay-Trouin, has witnessed many changes to the building. In the 1900s, the place housed the courthouse and then the sub-prefecture.
Following the Second World War, Saint-Malo was destroyed at 80% and major renovation work began. The building, whose façade columns had collapsed, became the tax office, which was moved in 2013.
Renovation of the building
In 2017, the old building was completely refurbished and now houses a new authentic Malouin lifestyle open to all, the Grand Bé Hotel.
Despite its metamorphosis, some rooms in this historic building have retained their original function, such as the current baggage room, which used to hold the Public Treasury's vaults. The vaults of the wellness area date from the 17th century.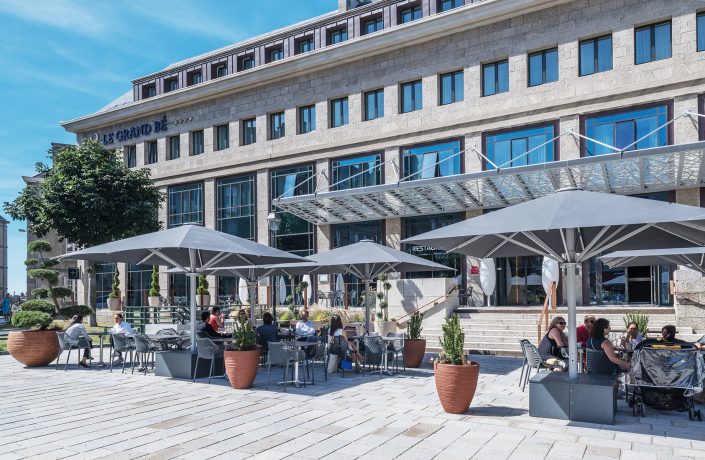 "The building's atrium offered an opportunity for large-scale staging. The positioning of the Grand Bé hotel lobby in the centre of the atrium quickly became obvious both by the nature of the space and its position in the building. In addition, the corridors on the upper floors offered interesting views and perspectives towards the future lobby from all points.
On the other hand, this visual immediacy seemed to me to be in opposition to the notions of intimacy and warmth that everyone should feel in a hotel of this category. These notions contribute to the quality of the experience, to the formation of memories, both consciously and unconsciously.
The challenge I set myself was to find a way of breaking down the main volume of the atrium. Above all, I did not want to truncate the scale of the place but to break it down to give it several balanced reading planes.
I therefore designed an object filling the void, like a wave of benevolent form. It is materialized by a composition of 90 curved and counter-curved members, held together by two rings. This ensemble is made of metal and polyurethane. Its diameter is 8 metres, its height is 12 metres and its weight is 6 tonnes.
Philippe Lucazeau, Interior designer